Embracing Open Communication
To ensure that our efforts are in synergy and serve the larger interests of the organisation, we place high value on open discussions. These manifest in the form of regular interactions with the senior management where employees can ask questions and voice their opinions. The two-way communication platform encourages the employees to share their views, concerns, suggestions and ideas with the leadership team and obtain their guidance and inputs on the same. While employees get a holistic overview of company's performance and strategy, management gets the employee feedback on critical issues.
Similarly, SAMWAD, a monthly one-on-one discussion between the employee and the manager, promotes regular open conversations about the progress on the goals laid down, feedback on individual performance and identifying learning initiatives required to achieve goals. These interactions help in ensuring continuous alignment with the stated annual goals.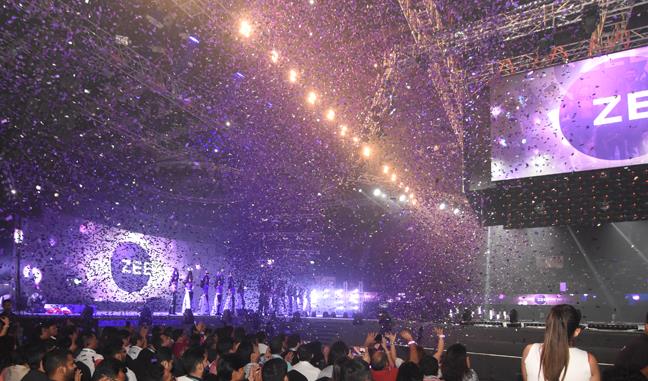 3,200+ employees from all over the world gathered under one roof to commemorate completion of 25 years and witness the unveiling of our new, brand ideology, Extraordinary Together.